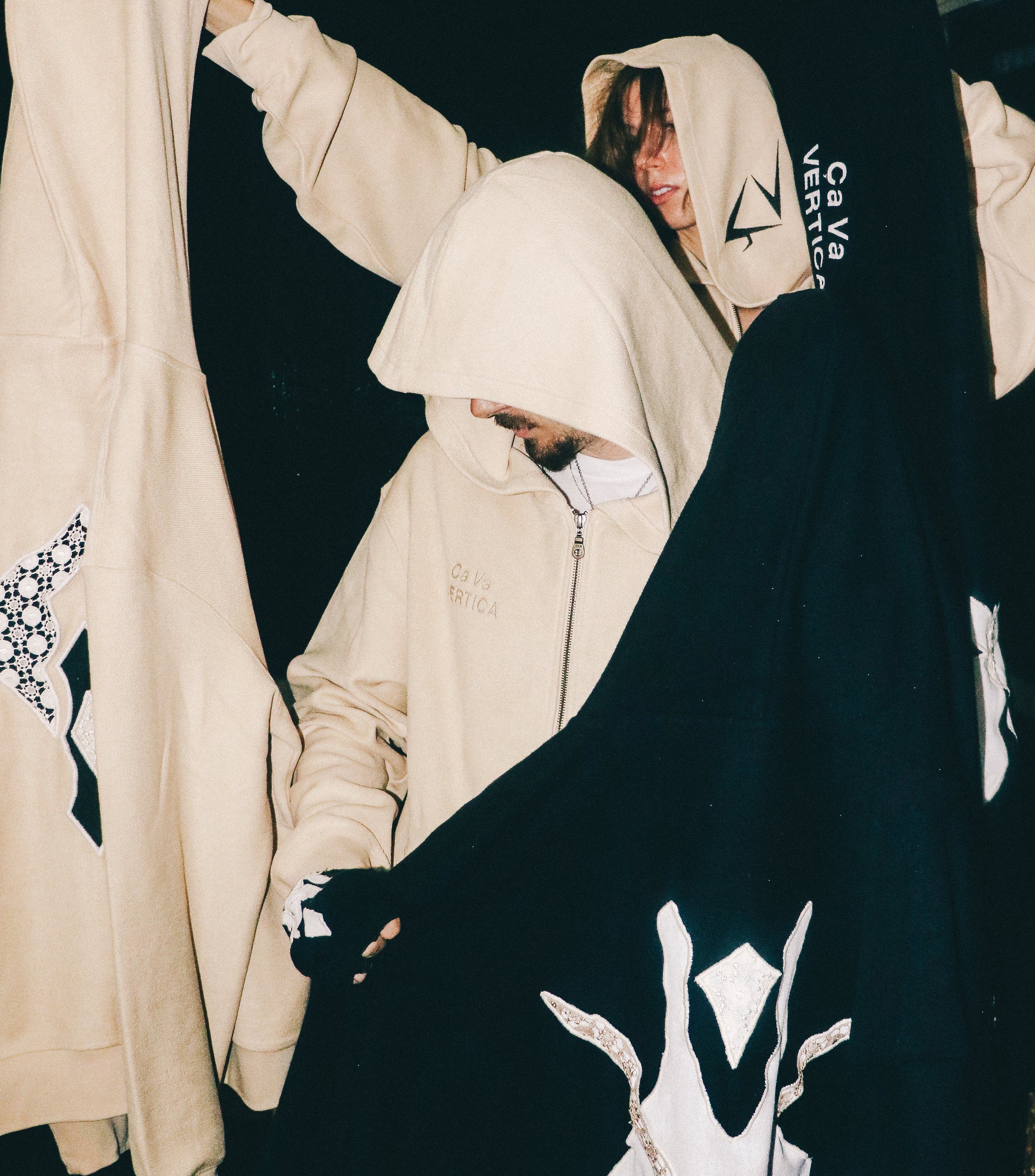 Ça Va is a french phrase, with a direct translation of "it goes." Vertica is an iteration of the word "vertical." To us, Ça Va Vertica is a unique way of saying, "it goes up."
Our mission is to power our garments with energy that inspires you to feel confident and fearless. To listen to your heart and follow your intuition, and experience yourself go up.
We believe in the importance of producing our garments in an ethical and environmentally conscious way. We only use natural textiles, and all of our small batch production is in Miami, FL.